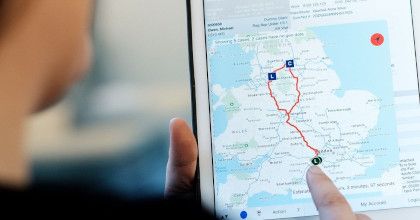 We have invested in bringing first-to-market technology solutions into our specialist market, delivering unprecedented transparency and driving higher standards, operational efficiencies and better outcomes.
Cloud technology suite
Harnessing the capabilities of the cloud, we have implemented a custom-built case management platform, comprising of five multi-channel integrated modules that together power the entire collection process. This capability enables high volumes of cases to be processed effectively whilst maximising collection rates. Using data driven intelligence and client-specific workflow schemes, we harness workflow engines to facilitate case management optimisation. Real-time activity analysis simplifies visit prioritisation utilising GPS tracking and auto-scheduling for improved field efficiency and creating an evidence-based field activity audit trail.
Real-time APIs for automated data transfer
Considerable client efficiency benefits can be derived through the flexible data integration capabilities from simple SFTP to full real-time API, meaning seamless and automated transfer of cases and data in both directions.
Evidence-based compliance
In-depth data analysis and reporting enable evidence-based compliance for ease of audit and service improvement. These advancements eliminate 'ghost visits' through technology footprinted field activity and tracking.
Proactive analytical cycle
Our proactive data capture enables us to take a cyclical approach to analytics using data to inform performance improvements which, when correctly measured, allow further ongoing learnings. When intelligently interrogated and interpreted, our ongoing data analysis allows us to implement further positive change, by altering activities and driving improvements. This analytical cylcle delivers ongoing and continual improvement across our operational activities allowing us to constantly improve results for all stakeholders.