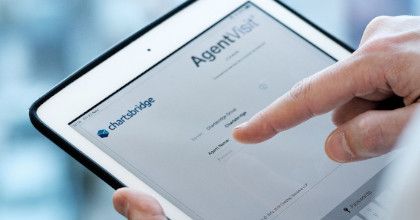 CollectVisit provides our field personnel with an optimised collections management tool delivering an intelligent, data driven view of case details, anytime, anywhere, via a connected device.
Harnessing the cloud's potential
We are committed to driving digital transformation of the customer experience, improvement of operational efficiencies and enhancing performance through deeper business insight achieved by harnessing a scalable cloud platform.
More effective communication
Case update information is made instantly available across all integrated modules, ensuring full visibility and enabling more effective communication.
Optimising workforce productivity
Simplifying visit prioritisation and scheduling efficiencies with integrated smart routing, field activity is GPS tracked and logged enabling full audit trail and maintaining ongoing compliance records.

Delivering improved services
Our field personnel are empowered to conduct comprehensive digital vehicle inspections and create a digital vehicle photographic library.