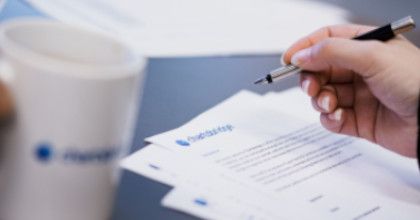 Chartsbridge was established specifically to challenge our marketplace through innovation and delivery of services to the highest standard. We enable clients to challenge incumbent suppliers to meet our benchmark standards.
Our purpose is to establish lasting client relationships by delivering outstanding results and a compliant, effective and transparent service.
Our experience
Our team brings together a combined experience of over 200 years in the collections, recoveries and enforcement market. Our senior management team have experience from both the buy and sell sides of procuring our services, giving us an invaluable insight into our clients' needs.
Our field assets
We go to exceptional lengths to provide the highest standard field resources. Our uniformed personnel are nationally equipped with leading technology including tablets to harness the power and security of the cloud, body worn video cameras to provide mutual reassurance and GPS-tracked recovery vehicles facilitating real time smart-routing technology. We proudly offer our clients access to our on-street field audit programme providing enhanced supplier conduct evidencing. Our national field team enables us to service our clients with knowledge and experience that promote exceptional levels of trust and confidence.
Our standards
As best practice innovators, we strive to earn the trust of all stakeholders in the collections and enforcement process. We aim to achieve this by delivering the highest standards across our personnel resources and supporting field activity with real-time audit capabilities. We have invested in bringing first-to-market technology solutions into our specialist market, delivering unprecedented transparency and driving higher industry standards.