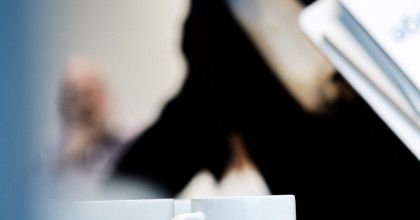 Complaints
We want to give you the best possible service, but we realise that this might not always happen. If you are not satisfied or if you have a complaint, we would encourage you to contact us to put things right. We will always deal with complaints fairly, sensitively, efficiently and positively.
Contact our team
Chartsbridge operates a common complaints policy to deal with our regulated and unregulated activities, primarily set within the context of the requirements of the Financial Conduct Authority. To enable us to deal with your complaint promptly, we request that you make contact with us.
How to contact us
Chartsbridge Group Limited, The Lightbox, Willoughby Road, Bracknell RG12 8FB
Set out the facts
Please set out the facts of your complaint in the order of events including the date and time the problem arose. Please ensure where possible you enclose copies of any relevant correspondence and other evidence.
What to expect
If we are unable to resolve your complaint to your satisfaction and you feel that your complaint requires further investigation or explanation, we will follow our Complaints Procedure that is explained below.
Acknowledging your complaint
If your complaint cannot be resolved by the close of three business days following its receipt, we will send you a written acknowledgement of your complaint within five working days of receipt and a full investigation will follow.
If a final response can be issued within five working days, we may combine our acknowledgement of the complaint within the final response.
Complaint handling timescales
We will deal with all complaints promptly and endeavour to issue a final response within a maximum period of eight weeks.
Where we have been unable to issue either an interim response or a final response after four weeks, you will be advised in writing of our progress and that that the complaint is still being investigated.
In exceptional circumstances, where we are unable to provide our final response within eight weeks, then a written response will be issued explaining why we are not in a position to issue a final response indicating when this can be anticipated. This response will include details of your referral rights (where appropriate).
Independent review
If you are still not happy with our final response, or in the unlikely event that we do not reply within eight weeks, you can take your case to an Ombudsman for an independent review.
Useful contacts
Financial Ombudsman Service
www.financial-ombudsman.org.uk
The Financial Ombudsman Service, Exchange Tower, London, E14 9SR
0800 0 234 567 or 0300 123 9 123
complaint.info@financial-ombudsman.org.uk
The High Court Enforcement Officers Association
www.hceoa.org.uk
High Court Enforcement Officers Association, Drake House, Gadbrook Park, Northwich, Cheshire, CW9 7RA
0844 824 4575
complaints@hceoa.org.uk
The Credit Services Association
www.csa-uk.com
The Credit Services Association, 2 Esh Plaza, Sir Bobby Robson Way, Great Park, Newcastle Upon Tyne, NE13 9BA
0191 217 0775
complaints@csa-uk.com
The CSA requires complaints to be submitted, where possible, using a specified complaints form that can be downloaded from the CSA website: www.csa-uk.com