Full outsourcing of collections and recovery in the motor finance space has been underserved for years. Having received regulatory authorisation from the Financial Conduct Authority (FCA), Chartsbridge aims to solve that.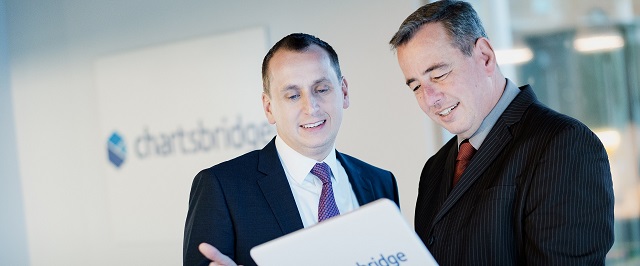 Do it all
Although Chartsbridge is a new entrant to the market, the people behind the venture will be very familiar to motor finance lenders as well as many of those involved across the collections and enforcement sector. John Ingram – who founded Burlington Group in 2009, which was purchased by judicial services group Marston in 2015 – is leading the project alongside Andy Thomas. Thomas recently left sub-prime car finance lender Moneybarn, where he was customer operations director, to help set up Chartsbridge.
Their aim is to provide the first unified motor finance collections and recovery outsource service in an otherwise fragmented marketplace, with their services available to clients on a modular or a full partnership basis.
Prior to 2014, Ingram explains, the market was served by a large number of small collections and recovery providers. "What we saw in the period prior to the FCA taking over regulation of consumer credit firms in 2014, was a motor finance space that was poorly serviced. In recent years, the new regulatory environment has created a smaller number of more professional businesses in the sector," says Ingram.
However, Ingram goes onto say that there has also been a cycle in the last five years, and not only is the market now primarily made up of niche operational specialists, but there is now a lack of ongoing investment and innovation. Although the supplier market has professionalised, it has left the sector's lenders without a credible full-service motor finance collections and recovery outsource provider. Having seen the competition restrictions that applied to him following his sale of Burlington Group expire in 2019, Ingram feels that there is a strong market appetite for a unified and modular service offering.
The major debt collection agencies and enforcement businesses do not tend to cater specifically for the motor finance sector because of the attendant sector complications and specialist regulatory requirements.
"After my post-sale restrictive covenants expired, I began to re-engage with senior stakeholders in the motor finance sector. It came across to me very quickly that although the remaining collections service providers have enjoyed a period of growth in the period of consolidation since 2014, there is also a paradoxical complacency that has set in. There is a lack of fresh innovation and investment amongst the motor finance collections and recoveries supplier pool, and an opportunity for a dynamic and innovative provider offering a full-service collections and recovery outsource offering across the entire post-arrears collections lifecycle.
"The wider debt collection space is clearly extremely well serviced by long established and highly sophisticated providers that cater right across the market from mortgage arrears servicing into unsecured financial services spanning cards, loans across into utilities and telecoms" he adds.
"But none of those providers specifically service the motor finance sector and, even if they identified it as a target market, it's a specialist sector and I'm not sure it would work for them."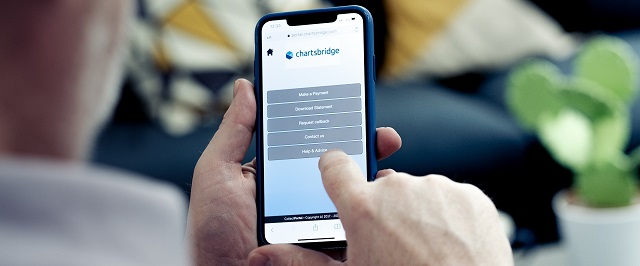 End-to-end capability
It is here that Chartsbridge hopes to capitalise, offering a suite of services that encompass the motor finance post-arrears customer journey end-to-end, that clients can pick and mix service modules as they please across all UK jurisdictions.
This includes front-end account rehabilitation and collections activities, back-end asset recovery and shortfall enforcement services, Thomas says.
"In essence we have built a business where we have collated our wish list for what we would ideally look for if we were to buy a service in this market. This is what the crème de la crème looks like," explains Thomas.
"We have added data intelligence, leading-edge technology infrastructure and enormous value-add that competitors just don't deliver. We understand what clients want, we've been on that side and we've felt those frustrations," he says.
"There are suppliers out there that do certain things very well, but because they do those things very well, they're not looking to expand their offering. "As a sub-prime motor finance lender, I would have lots of different challenges," Thomas adds.
"It got to the point where some of the challenges I had could be serviced by one supplier, but other challenges would have to be serviced by another. If I had a third set of circumstances, I'd have to go to another supplier and you end up with a very disjointed situation. Buyers have to manage multiple suppliers across multiple panels to get the best results."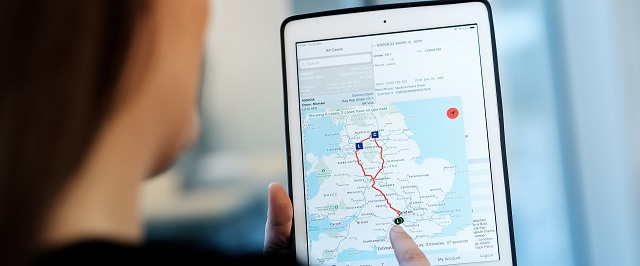 A complete national solution
By way of illustration, Thomas says, a motor finance provider operating in England, Scotland, Wales and Northern Ireland has to operate various panels for voluntary surrenders, inspect and collect services, insurance write-offs, legal services, enforcement services and much more besides.
"That is compounded by auction sites differing by country and then different solicitors for Scotland than England and Wales. You end up with this incredibly complicated piece, and so there is an obvious place in the market for a full service outsource offering" he explains.
With field services being an integral part of its service offering, Chartsbridge has put together a nationwide team of uniformed field officers, complete with a fleet of wholly-owned and branded recovery vehicles including ANPR and geo-tracking.
The company has a strong focus on technology and has invested in an all-new IT platform, allowing it to efficiently manage all aspects of the business across head office, field officers, clients and customers.
"In order to deliver this, we have put together the necessary skills and personnel to oversee that here (in its Berkshire headquarters), but we've also established a national infrastructure of field officers," Ingram says.
"We've employed people all over the UK, officers right from Cornwall all the way up to Scotland who will sit within the Chartsbridge business as appointed representatives. The larger enforcement businesses do not have the specialist experience in regulated collections and recoveries that we do", Ingram says.
"A lot of them aren't authorised and regulated by the FCA and are operating under Ministry of Justice enforcement authority," he explains.
"The DCA side of the market doesn't have the specialist experience either. They tend to focus on high volume and unsecured debt, whilst the enforcement sector has a large focus on local or central government debt and high court enforcement.
Motor finance, Ingram notes, falls in the middle, where there is the need for both elements and for it all to be authorised and regulated by the FCA.
"Motor finance providers who might have considered engaging outsourcers wouldn't have found anyone in the market and wouldn't consider using anyone who doesn't have relevant sector knowledge," he says.
"We've invested heavily across our operation including a fleet of recovery vehicles, we're investing in ANPR and we have field presence nationally, including Northern Ireland, so we aren't subcontracting. We've also invested heavily in IT infrastructure and, of course, compliance."
This is an important point for Ingram and Thomas, who are keen to note that customers will be able to use the online portal to disclose issues, including vulnerabilities, to the business. Instead of creditors managing motor finance collections activities across multiple strands, Chartsbridge understands the sector intimately because its management team has been providing those services or buying those services for the last few decades.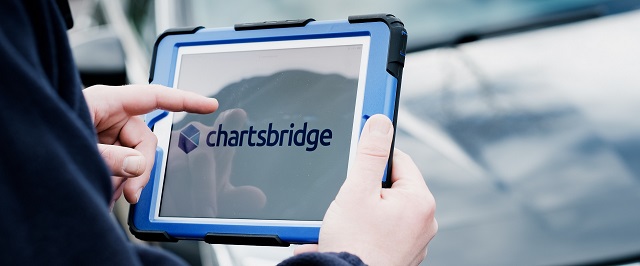 Pick 'n' mix
"Over recent months we have built a specialist technology platform," Ingram says.
"It has four principal modules to it: one that we operate, one for field officers, one for clients and a first-to-market module for the customers themselves. No-one else has done this. Our customers can log in and propose repayment arrangements which will automatically accept or decline. They can manage their cases themselves through their own device. The reason we've invested so heavily in technology is simple; the efficiency that technology delivers to our clients is missing from the fragmented servicing model. Through our API, we can integrate our platform into motor finance back-end systems and seamlessly flow cases to us as an outsourcer and we can provide end-to-end services from the moment of arrears".
However, Chartsbridge is keen to stress that while it is capable of providing a full end-to-end service, clients can select discrete module or modules for them to perform for them.
"It's not all or nothing on an outsourcing basis," Ingram says. "It's modular or pick 'n' mix. If clients want to use us just to do their motor finance repossessions, that's fine. If somebody wanted to use us to do their shortfall collections, we can do that."
He cites a "go live client" which is using Chartsbridge for customer rehabilitation visits. "We are working across their early arrears portfolio to engage with customers with the first objective being to rehabilitate the account, implementing a preliminary step of forbearance. Trying to re-engage with customers where they've failed to do so directly with the lender in the same manner DCAs do, but using our field presence."
The services that Chartsbridge is offering from the outset are modular, and as an innovative business partner, the new firm will be consistently challenging themselves and their service offerings to ensure they do not fall into the stagnancy trap that other service providers find themselves in. These are: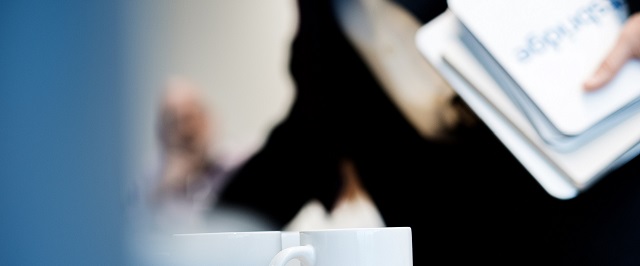 Vulnerability
Chartsbridge is keen to operate at the "highest ethical standards" in all aspects of the business, they explain.
Ingram cites the FCA's standards as an underlying driving force, which he, alongside Thomas and his fellow Chartsbridge leadership team, has operated to for many years.
"Having both worked within the few national businesses carrying out asset recovery services in a regulated environment since 2014, we've got experience of operating to a very high ethical standard in the motor finance enforcement and collections space," he says. "I think those standards now exist across the debt collection sector which operates to the highest standards and is highly conscious of vulnerability.
"We've been working with the FCA throughout the application and approval process, and vulnerability has been an obvious part of that. We've had to evidence our focus on vulnerability to the regulator and show how we deal with vulnerable customers.
Technology, he says, can deal with that "to a point" and our online portal allows customers to "channel shift and communicate with Chartsbridge digitally.
"We've released a customer-facing interface so customers can communicate with us on any device, provide any evidence of vulnerability discretely without any personal contact from us and appoint third-party representatives," Ingram explains.
An additional element, which Thomas is quick to highlight, is the use of body-worn cameras by Chartsbridge's field agents alongside geo-tracked devices and recovery vehicles, which will provide additional visibility of any issues which may occur in the field and allow complete auditability and protection for our clients.
"If there's ever any circumstance which needs investigating, we'll have a video footage supported by geo-tagged data available to review," he says.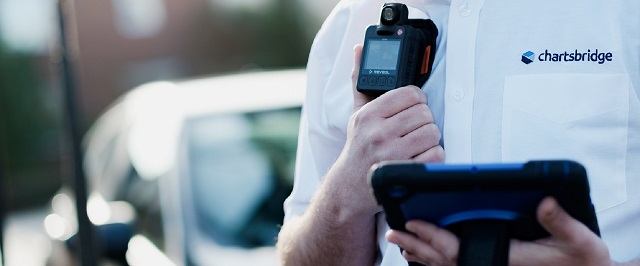 Market familiarity
Alongside Ingram and Thomas are a team steeped in the sector: Victoria Curley, Lauren Utton and Steve McGuinness. Like Ingram and Thomas, they too are well-known in the car finance and collections sectors. Curley spent seven years at Burlington, where she worked alongside Ingram, while Utton also spent more than six years there before a spell as collections manager at commercial finance provider InterBay. McGuinness, meanwhile, will serve as the outfit's head of finance and also counts Burlington among his former employers.
Ingram explains that "motor finance businesses are regulated by the FCA and they want DCA-culture firms acting for them. Similarly, on the other side, on the buyers' side, the likes of the big DCAs or solicitors' firms don't have the ability.
"The context of this is really important," he adds. "If we were unknowns, it wouldn't have the credibility to fly. If it were an enforcement firm, the motor finance clients would shy away. There's a lack of niche expertise in terms of an external supplier providing a full service of debt collection right through the cycle of post-default.
"We have the background, experience and expertise from both collections and asset recovery within motor finance to understand this like no-one else does and offer a truly end-to-end modular service to motor finance clients in outsource collections and asset recovery".


Release date: 07 February 2020
News blogs
Residential evictions ban lifted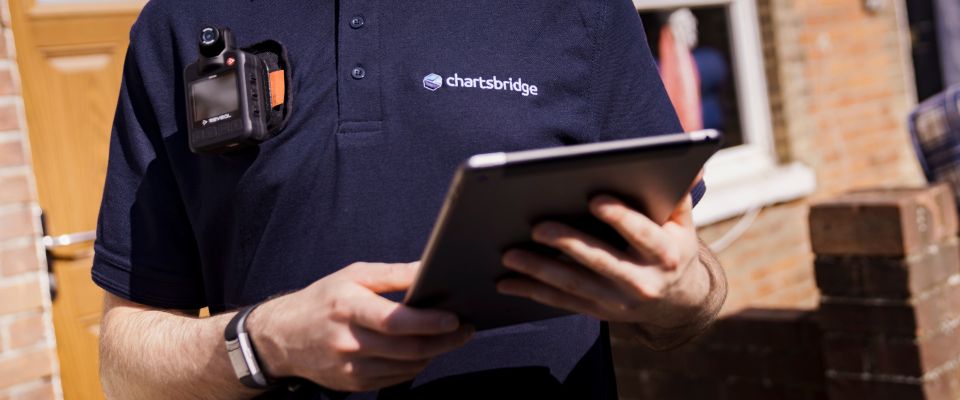 21/09/2020
As of today the temporary extension to ban Residential Evictions by way or a Writ or Warrant in accordance with CPR 55.29[1] has expired, meaning that new and existing Possession matters may proceed.
Commercial evictions ban extended until end of 2020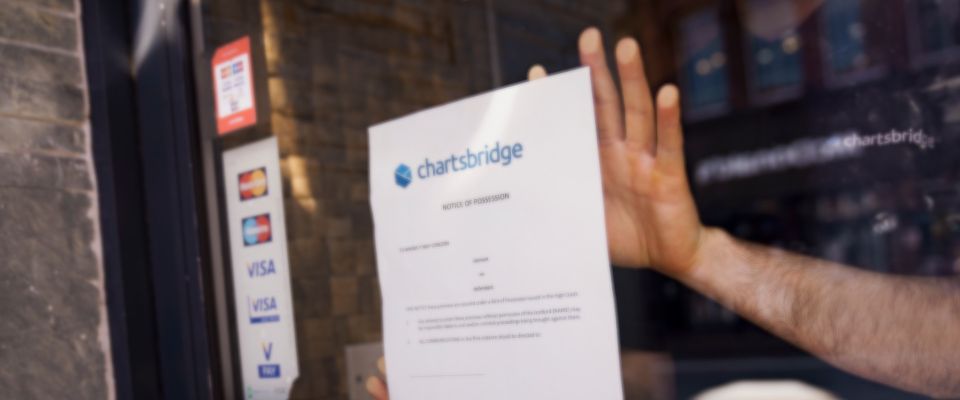 17/09/2020
The government has announced a further extension to the ban on commercial evictions until the end of 2020, as they seek to protect commercial tenants struggling with rent arrears.
Andy Thomas elected as agent Chair of the FLA's new Vehicle Recovery and Collection Group (VRAC)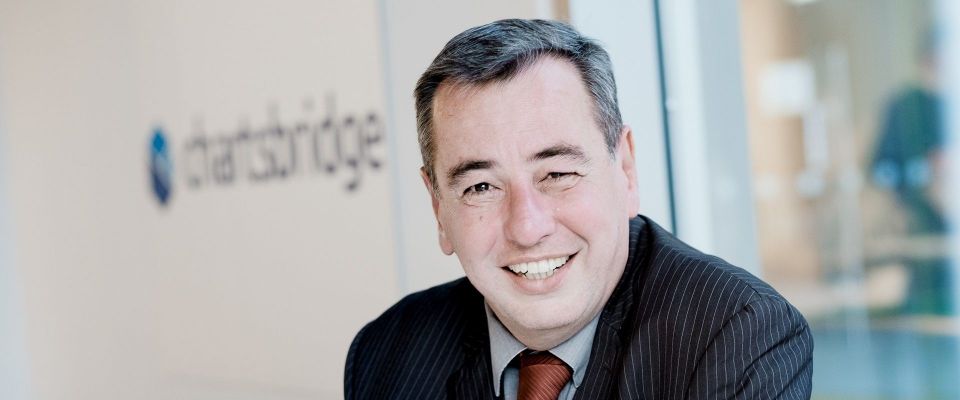 10/09/2020
Chartsbridge is delighted to announce that Andy Thomas has been elected as Chair of the FLA's new Vehicle Recovery and Collection Group (VRAC)
The Effect of Mortgage Holiday Extensions on Motor Finance
07/09/2020
Could the latest FCA proposals to provider further support for mortgage borrowers follow into motor finance?
Chartsbridge and Coronavirus (COVID-19): Supporting you during our return to full enforcement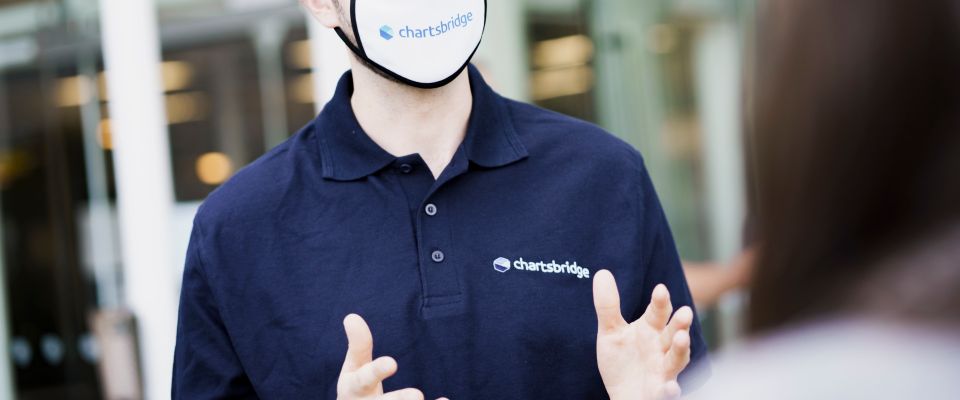 21/08/2020
The measures Chartsbridge have put in place to protect vulnerable people and how our enforcement personnel will act in post-lockdown operating environment.
Chartsbridge acquires CIVEA membership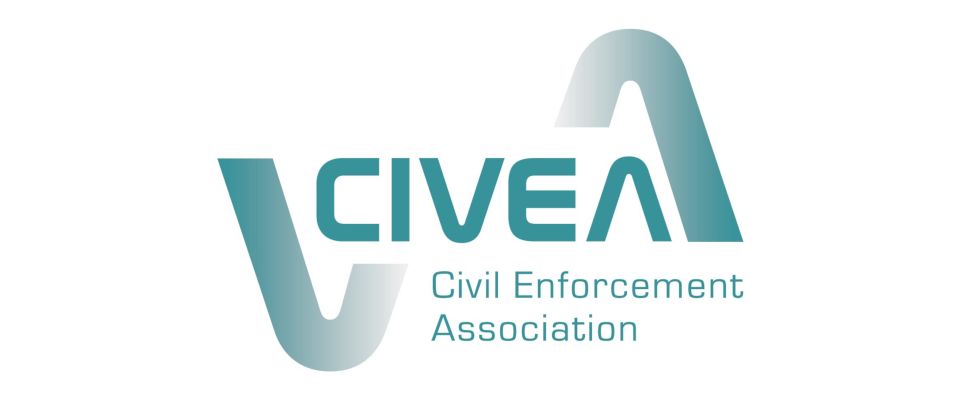 12/08/2020
Chartsbridge is delighted to announce that it has been voted as a corporate member of The Civil Enforcement Association (CIVEA) following approval by members of the CIVEA Executive Council.