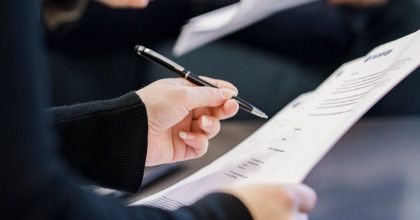 As High Court Enforcement Officers, we are able enforce County Court Judgments (CCJs) that have been issued in England and Wales over the amount of £600. We are also able to enforce money judgments that originate from the High Court in England and Wales.
Once a judgment has been transferred to the High Court for enforcement and in the absence of payment, our enforcement officers are compelled to attend at the defendant's address to take control of goods to secure payment of the amount owed. The command of the Writ of Control is for the High Court Enforcement Officer to seize and remove goods belonging to the defendant to discharge the amount owed to the creditor.
Need help to enforce a CCJ or money judgment?
How to Enforce a Money Judgment
County Court Judgments (CCJs) that have been issued in a County Court will need to be transferred-up to the High Court for enforcement. Judgments that originate in the High Court can usually be authorised for High Court Enforcement more quickly. We can assist with this process.

The transfer of a County Court Judgment to the High Court for enforcement is free. This process is subject to the court's turnaround times but the transfer-up process typically takes around 10-14 days. To then have the Writ of Control issued by the High Court, there is a court fee of £66.00 that is payable to HMCTS.
FAQs about Money Judgment Enforcement
---
If you need to reclaim money owed to you by an individual or business you can apply to a county court, often referred to as a small claims court. This is where a money judgment order will be issued to the debtor. Should the debtor be unwilling to pay, you have the choice of asking the court to send enforcement agents (bailiffs) or High Court Enforcement Officers to reclaim the money. Depending on the amount owed, you can apply to either a county court or the High Court.
If you have obtained a County Court Judgment (CCJ) against a company then you can apply for a Court Order called a warrant of execution. This would allow you to instruct Chartsbridge enforcement agents (bailiffs) to enforce the judgment and seize assets of value owned by the company.
Enforcement of a judgment must begin within the first 6 years of it being obtained. A creditor may continue attempts to enforce a judgment after this, as long as the initial attempt was made within this this timescale.
Central London Money Judgment Enforcement Experts
For further information on how Chartsbridge can assist you with the enforcement of money judgements, please contact our London office on 020 7788 8484 or instruct us online