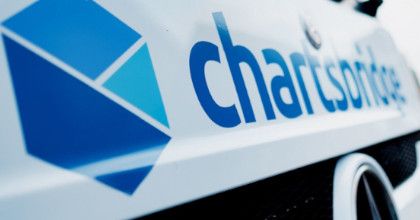 Although the options available to a lender become greatly restricted once agreements are terminated, late-stage intervention opportunities may still exist to achieve vehicle retention and account curing outcomes.

Our asset recovery, enforcement and collections service offerings can be adapted to best suit our lender service clients needs whilst also complimenting the best customer outcomes.
Key aims and objectives
Significantly improve customer engagement
Enrich data ensuring capture of updated details, employment and affordability
Eliminate unnecessary asset repossessions
Remove legal expenses and/or costs associated with protected goods recoveries/surrenders
Reduce impairment and improved profit aligned with good outcomes
Consent Order Facilitation (for regulated conditional sale agreements)
In instances where an agreement has been terminated, but a customer engages and is able to evidence their ability and sustainability to remain in possession of the asset under a new repayment agreement, we offer a solution to facilitate Consent Orders to protect both parties for the duration of the agreement.
Formal payment arrangement
A Consent Order is a formal payment arrangement signed by both parties and then presented to HMCTS upon application for a Suspended Return Of Goods Order by mutual consent. Once the Court has sealed the Order, the asset may remain in possession of the customer whilst the terms are adhered to. In the event that the agreed terms are breached, the suspension of the Return of Goods Order is lifted and the Order may be enforced.
Rehabilitating terminated accounts
Subject to affordability assessments, this type of customer engagement enables both parties to avoid repossession in favour of reaching mutually acceptable short or medium-term payment arrangements to rehabilitate terminated accounts.
National field force
Our reconnection service allows lenders to use our nationwide field services to engage with customers and attempt to rehabilitate terminated accounts. The service facilitates engagement with lenders in cases where customers have not responded to internal collections activity, providing customers with payment options to overcome short-term or unforeseen financial difficulties
Preventing legal action
Rather than moving terminated case directly to asset recovery services or to legal processing for a Return of Goods Order in protected goods cases, we offer a reconnect service for lenders at this stage of the customer life cycle.
Facilitating beneficial outcomes
For most lenders this helps facilitate beneficial outcomes such as establishing the ability to consider a Consent Order or, for protected goods, visiting customers ahead of commencing the legal Return of Goods processing, which in turn incurs additional costs and delays for the customer and lender alike.
Trained personnel
Our field officers are trained to be able to ensure your customers are fully informed of the options available. If customers cannot evidence affordability and sustainability to maintain repayment terms under a consent order, options for terminated accounts would include the voluntarily surrender of the vehicle, avoiding costs and delays associated escalation. Our field officers are able to take possession of the vehicle at that time and obtain a signed surrender form from the customer.
Changing circumstances
Although our primary aim in cases is to reach mutually agreeable new repayment terms, we recognise that this will not always be possible. Often due to a change of circumstances, there will be instances where customers no longer have the ability to maintain the financial obligations of the agreement, and where the best mutual outcome is for an asset to be recovered. We work collaboratively with lenders and their customers to facilitate the best outcomes.
Data analytics and insight
Our added-value data analytics and insight services additionally enrich and update key contact/employment/personal circumstances data to aid future customer engagement.