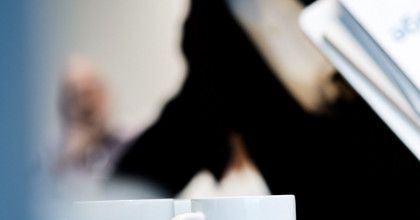 We have set out below a set of Chartsbridge Top Tips for lenders to consider when procuring or deploying third party suppliers to assist with arrears collections, asset recovery, repossession and field debt collection services.

Due to the breadth of risks involved in this nature of regulated activity, this represents a deeper-dive than standard high level procurement and the enquiries we recommended apply equally to incumbent and new third-party suppliers and highlight some of the known areas of industry operating weakness.
Your regulatory responsibilities
As SYSC 3.2.4 G explains, a regulated firm cannot contract out its regulatory obligations and lenders are required to take reasonable care to supervise the discharge of any outsourced functions.
In accordance with SYSC 13.7 motor finance lenders (as with other regulated firms) must establish and maintain appropriate systems and controls for managing operational risks that can arise from inadequacies or failures in its processes and systems and, as appropriate, the systems and processes of third-party suppliers and agents.
Audit of regulatory status
This first set of enquiries relate to your supplier (or potential supplier) and, importantly, it's field personnel that are often operated under a Principal and Appointed Representative (AR) structure.
Where the third-party supplier operates under an employed field personnel structure, most these recommendations will still apply but the employees will not be ARs and will need to be verified through the firm itself as they will not appear on the public register.
Check the FCA Register to identify the third party firm itself, including checking the necessary permissions are in place
Check the FCA Register for details of the firm's ARs and their respective individual appointment dates
Check the supplier's AR on-boarding and vetting process including, at the very least, the firm's requirements around;
Audit historic records against these requirements against each AR's appointment date to ensure ongoing evidence of compliance
Check evidence of ongoing application of this process against the ARs that appear on the FCA Register
Check evidence of field monitoring activities and also that this has been in place since appointment date of each AR
Individually check the FCA Register against each of the firm's named ARs to identify dual records that may exist for individual ARs. Ensure that ARs do not already feature on the FCA Register elsewhere, even potentially as an AR of another firm (see SUP 12.4.5B relating to multiple principals) or in their own name under a separate limited company in breach of FCA handbook.
Check whether ARs separately appear on the register as directly authorised individuals under separate individual reference number (IRN) records
It is advisable to check what processes are in place to eliminate the risk of ARs delegating the conduct of regulated activities to non-authorised subordinates.
What evidence can be provided of the supplier's ongoing self-assessment against Treating Customer Fairly outcomes?
Further recommendations
Check driving licences for all ARs via DVLA to eliminate risk of drivers without licences (or endorsed licences) conducting vehicle repossession activities
Secret shopping in the field is advised to check the conduct of individuals conducting field visits and field activity
What evidence can the supplier provide to confirm that the vehicle mileage and condition upon delivery matches mileage and condition upon collection?
What evidence can the supplier provide of the goods inventory identified within the vehicle, and what process exists to protect items of any value?
What is the supplier's process with regard to returning vehicles post-repossession and what indemnification is obtained?
What is the supplier's field activity policy and how are text messages, telephone calls, emails monitored and recorded between field personnel and customers (nb not just head office)?
Where are vehicles stored between collection and delivery, what evidence can the supplier provide that vehicles are specifically insured during any short-term period of storage?
What initiatives does the supplier implement to evidence good field conduct?
Chartsbridge Best Practice
We ensure that all Appointed Representatives (ARs) are appropriately vetted, registered, trained and monitored to the very highest standards when operating on our behalf in the conduct of all regulated (and unregulated) activities. This includes a process of enhanced disclosure, evidencing and ongoing monitoring. We retain many ARs with an established career and longstanding relevant experience of good conduct under the FCA regime. For non-field based personnel, a similar rigorous pre-employment screening process is undertaken, and a full programme of training is deployed ahead of any individual becoming operational. Evidence of these checks and associated training material and monitoring is fully available for audit by clients and prospective clients.
Supplier Field Assets
Check whether recovery vehicles are owned, operated and insured directly by the third party supplier and not a sub-contractor
Check what evidence-based visit reports are generated by the supplier's technology platform. Have they invested in technology with GPS footprinted visit capabilities? Are GPS stamped photographs supplied from each visit? How can visits actually be evidenced? How can the supplier ensure that ARs cannot report phantom visits to maintain perceived service levels?
Ensure that the visits reported by the supplier via any web portal have not been cleansed (or even input) by the supplier's office personnel improving the perception of quality visit reports from the field.
Ensure field officers are appropriately dressed or uniformed, and how is this monitored.
What vehicles are field personnel driving to customer visits? How is this monitored and are these vehicles correctly and specifically insured for the declared activity?
Chartsbridge Best Practice
We proudly own, operate and insure a nationwide fully liveried fleet of recovery vehicles (also GPS tracked and equipped with ANPR) allocated to all fully uniformed members of field personnel. We additionally also deploy a custom-built GPS enabled iPad technology platform to eliminate phantom visits and enhance accountability, with field reporting being deployed directly into our core operating systems that cannot otherwise be tampered. This level of transparency is further evidenced through our ground-breaking use of body worn video cameras.
Hidden Extras
Check what percentage of cases incur third party recovery charges. Avoid low pricing at tender stage from being polluted by additional third party recovery charges
Where third party recovery vehicles are being used, what supplier checks are conducted and are vehicles properly insured whilst in the custody of third parties?
Does the supplier maintain and disclose an approved contractor list and approved price list with those contractors?
When third party recovery invoices are being passed on, what evidence is supplied that there are no commission arrangements in place?
What evidence is there that the priced passed on as disbursements represent good market value and the true cost of the disbursement. Avoid the risk of a supplier's own third party charges from including mark-up or commission.
Chartsbridge Best Practice
We proudly ensure that all field personnel operate a liveried vehicle, reducing the occurrences of third-party recovery fees being required. This allows us to provide a significantly enhanced service against many of our competitors. For instances where specialist third party charges are unavoidable, we are able to offer clients bespoke pricing models dependent on each client's individual needs, whether that be a blended price to include third party recovery charges (evidence based) or separate fixed fees for occasion where third party services may be required. Due to our extremely transparent service undertaking, we offer a fully audit trail of checks undertaken and maintained alongside any commercial arrangement in place.
Enforcement undertakings
What evidence can the supplier produce that vehicles are not being removed from private property at the time of repossession. Secret shopping in the field is strongly advised to check this conduct?
What are suppliers doing to evidence the lawful enforcement of ROG Orders without S92 consents thereon?
What evidence can be provided of tracing conducted ensuring GDPR compliance?
Chartsbridge Best Practice
We are proud to have set the industry benchmark by becoming the first business in our sector to roll-out the new front-facing body worn video cameras technology solution across our field personnel. This smart, secure and cutting-edge solution includes automated face-blurring technology to recognise and blur the faces of bystanders inadvertently captured in video footage, ensuring their privacy and anonymity.
Remuneration Considerations
What are the supplier's remuneration policies for field-based personnel and are these appropriate within a regulated debt collection environment?
What are the supplier's remuneration policies for office-based personnel and are these appropriate within a regulated debt collection environment?
Chartsbridge Best Practice
The totally transparent nature of our complete service offering ensures that this information is fully visible to our clients.