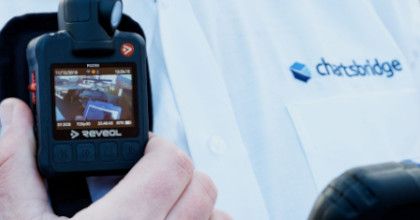 Post asset disposal where a balance remains outstanding, we offer a full suite of collections approaches to ensure customer engagement is retained and recoveries optimised through a mixture of remote and field based activities, which can be further complimented by legal services where appropriate for issuing and enforcing monetary judgments. Our shortfall services can be complimented by partnering with your own internal teams or panel managing your existing DCA's, or our own panel of DCA's to offer a combined enhanced approach for certain portfolios.
Key aims and objectives
Significantly reduce the lender's own administrative resource
Eliminate internal management focus and costs to oversee impaired portfolio
Unified case process management to enhance customer journey
Access to specialist panel expertise across UK legal jurisdictions
Reduce impairment and improved profit aligned with good outcomes
At the end of the customer agreement life cycle, post-asset repossession and disposal, it is often the case that a shortfall balance remains which requires recovery over a period of time, often extending into several years to conclude.

Maintaining customer engagement
A common challenge when assisting customers in financial difficulty is in maintaining pro-active engagement during the life cycle of a recovery process. A unified outsource solution can remove these challenges, allowing us to assist those customers where existing engagement can be maintained into a shortfall collections process.

National field force
Our capabilities allow lenders to use our nationwide field services to engage with customers in support of shortfall collections activity. With our unified post-arrears case management outsource services, our field capabilities facilitate ongoing engagement with customers in cases into shortfall collections, where fresh engagement with another third party could otherwise degrade the customer journey and enhance the possibility of lost existing customer engagement.
Good customer outcomes
Maintaining contact with the customer throughout the post-arrears collections lifecyle in a unified collections and recoveries environment can reduce impairment and improve profit aligned with good outcomes.
Specialist expertise
We recognise that shortfall debt recovery is not a core service in which many motor finance lenders have an appetite to invest either internal resource, or management time and focus. Choices as to where to place shortfall debt externally are vast amongst DCA servicing opportunities, but very few have specialist motor finance experience.
Specialist teams within our head office that can be utilised and supplemented by our field-based personnel specifically targeting shortfall trace and debt collection services on a disclosed basis
Panel management of incumbent legal partners to undertake monetary judgments and subsequent enforcement activity as appropriate
DCA panel partners that we can strategically deploy during the collections process where this is likely to be advantageous, or management and oversight of incumbent DCAs
Shortfall portfolio debt sale
Where motor finance lenders have a desire to sell a debt book to a third party, we have extensive knowledge and experience to assist and facilitate book pricing and sale.
Data analytics and insight
Our added-value data analytics and insight services additionally enrich and update key contact/employment/personal circumstances data to aid shortfall collections or debt sale.