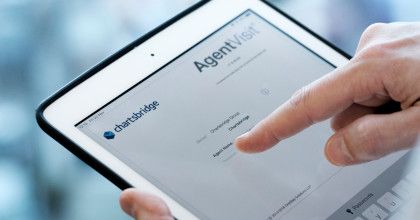 Keeping customers fully informed of their options is an important regulatory requirement, especially when dealing with customers in arrears.

Avoiding unnecessary legal processing of cases where customers who have defaulted are in a protected-goods (over a third paid) scenario may present better outcomes for customers who wish to voluntary surrender vehicles pre-litigation.
With significant court processing delays and ongoing vehicle depreciation, it is often a desirable option for a customer to voluntarily surrender a vehicle when they have defaulted and are unable to rehabilitate their agreement. Our experience has proven that when kept fully informed, in excess of 50% of customers choose to voluntarily surrender a vehicle to avoid the associated costs and delays of a County Court return of goods order hearing.
Our national network of appointed representatives, our technology innovations and our fully-branded vehicle recovery fleet provide lenders with regulated field resources to engage with customers and explain their options to voluntary surrender a vehicle, and avoid incurring unnecessary legal processing costs. Being able to evidence field conduct and conversations has historically been a challenge for regulated businesses. Our cloud-hosted app enables our representatives to ensure customers make fully informed decisions and through our use of body worn video, our technology ensures that this can be audited and relied upon.
Key aims and objectives
Eliminate legal costs of obtaining unnecessary return of goods orders
Accelerate vehicle return and remarketing, minimising depreciation
Maximise sale value achieved for customers to reduce shortfall balances
Evidence exercising due consideration to customers in arrears
Reduce impairment and improve profit aligned with good outcomes
National field force
Our voluntary surrender management service enables motor finance lenders to use our nationwide field capabilities to engage with customers and efficiently process administrative and logistical requirements. Our service provides customers with a digital vehicle collection experience to accurately assess vehicle condition upon collection to evidence valuation and any remaining shortfall balance.

Better outcomes
We know that what drives motor finance lenders to succeed is an understanding that the best outcome for them is aligned to the best outcome for their customers. Agreements ending by litigation and return of vehicles by court order does not achieve the most financially desirable outcome for lenders or customers. Efficient processing of vehicle returns by voluntary surrender using a custom-built technology platform captures data accurately allowing evidencing and maintaining brand reputation.
Multi-channel contact
Our solution enables lenders to conduct voluntary surrender activities on a fully outsourced basis.
Nationwide field activities are supported by tech-enabled contact centre excellence
White labelled or disclosed multi-channel contact centre expertise can either compliment, champion-challenge existing processes, or provide a complete outsourced solution
Utilising dialler, two-way-SMS, email, mail, customer portal and web-chat channels
API integration between our own state-of-the-art internal systems or working directly from a lender's own cloud-hosted platform to increase efficiencies
Data analytics and insight
Our added-value data analytics and insight services additionally enrich and update key contact/employment/personal circumstances data to aid future customer engagement in connection with shortfall recoveries.