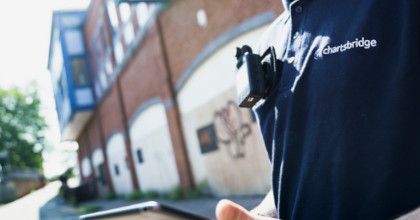 The removal of unlawful squatters from residential and commercial properties can be a troublesome and stressful situation for any landlord. At Chartsbridge we have the capabilities within our team of High Court Enforcement agents to evict squatters safely and lawfully.
Evicting squatters from commercial premises
It became a criminal offence to trespass in a residential property with the intention of living there as of September 2012, created by section 144 of the Legal Aid, Sentencing and Punishment of Offenders Act. This legal protection, however, does not extend to commercial property owners.
Aside from the damage caused to property and waste often left behind, squatters and activists in commercial premises can cause significant unrest by their stubbornness to depart from a building and their often intentional prolonging of the eviction process. As High Court Enforcement Officers, Chartsbridge have the authority to enforce a Writ of Possession to ensure that premises are lawfully taken back into possession.
High court enforcement for eviction of squatters
For further information on how Chartsbridge can assist you with eviction of squatters from commercial premises, please contact our London office on 020 7788 8484 or instruct us online
Need to evict squatters?
Contact Chartsbridge for the effective removal of squatters from commercial premises