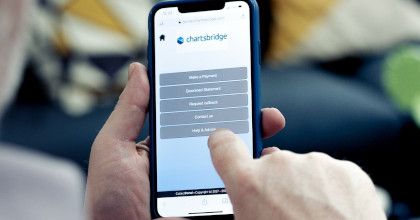 CollectPortal is our multi-channel, self-service cloud platform designed to boost business performance, provide an enhanced digital customer experience and help maximise collection rates.
Channel shift to drive increased customer contact rates
Intuitive and flexible, our online portal enables customers to pay and manage their accounts anytime, anywhere via a connected device. It reduces customer contact by more traditional communication methods and enhances administrative efficiencies through driving digital channel shift, enabling an enhanced customer experience and allowing us to maximise productivity.
Digital customer experience
Multi-channel access increases customer engagement options and delivers better outcomes. Our online portal allows customers to propose repayment arrangements, upload documents, provide affordability evidence or submit any other items they wish to provide online.
24/7 customer access
Providing 24/7 customer access to pay and manage their accounts, increasing customer experience and collection rates.